GOVERNMENT POLICY – DISCRIMINATION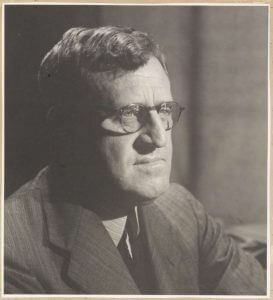 Arthur A. Calwell was appointed Australia's first Minister for Immigration in July 1945. Under his leadership, Australia developed an immigration policy that, for the first time in Australian history, regarded non-British immigrants as a suitable immigrant source. Responding to the anti-refo sentiments expressed before the war, the post-war Labor government secretly introduced bureaucratic measures to limit the number of Jewish Holocaust survivors permitted to enter Australia. These included restrictions on the percentage of Jewish survivors permitted on any particular ship leaving Europe to 25% of the total number of passengers.   This quota was later extended to Jews arriving by air. Other discriminatory restrictions included a strict quota for Jewish arrivals to 3,000 per annum, even though the annual pre-war quota had been 5,000; exclusion of Jews from the mass migration programs, particularly the International Refugee Organisation which brought 170,000 non-Jewish Displaced Persons (DPs) to Australia; and in December 1949 what became known as 'the iron curtain embargo', which prevented privately sponsored immigrants arriving from countries behind the iron curtain, including Hungary and Poland where most Jewish survivors came from.
SHANGHAI GHETTO
Before World War II, around 20,000 Jewish refugees managed to escape from Europe to Shanghai, then under Japanese rule, where they did not require a formal visa. After the war, the Chinese Nationalist government insisted that these stateless Jews leave immediately. Initially it appeared as though 2,000 of them would be given permission to migrate to Australia, but in the end only a few hundred Jews were permitted to migrate from Shanghai. This was because in July 1947 the Australian consul-general, Major-General O. W. C. Fuhrman, sent a top-secret report to the Federal Government, which falsely portrayed Jews as the criminal element of Shanghai. Later, the new Australian consul general told a Jewish representative: "We have never wanted these people in Australia and we still don't want them. We will issue a few visas to those who have relations there as a gesture".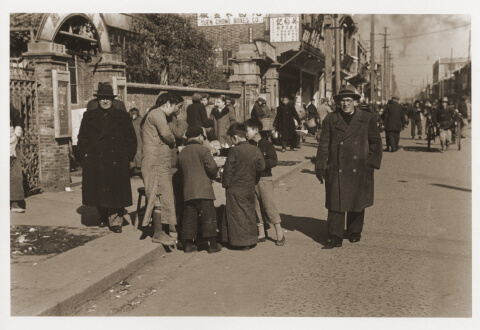 MIGRATION OF SURVIVORS AND RELIEF EFFORTS